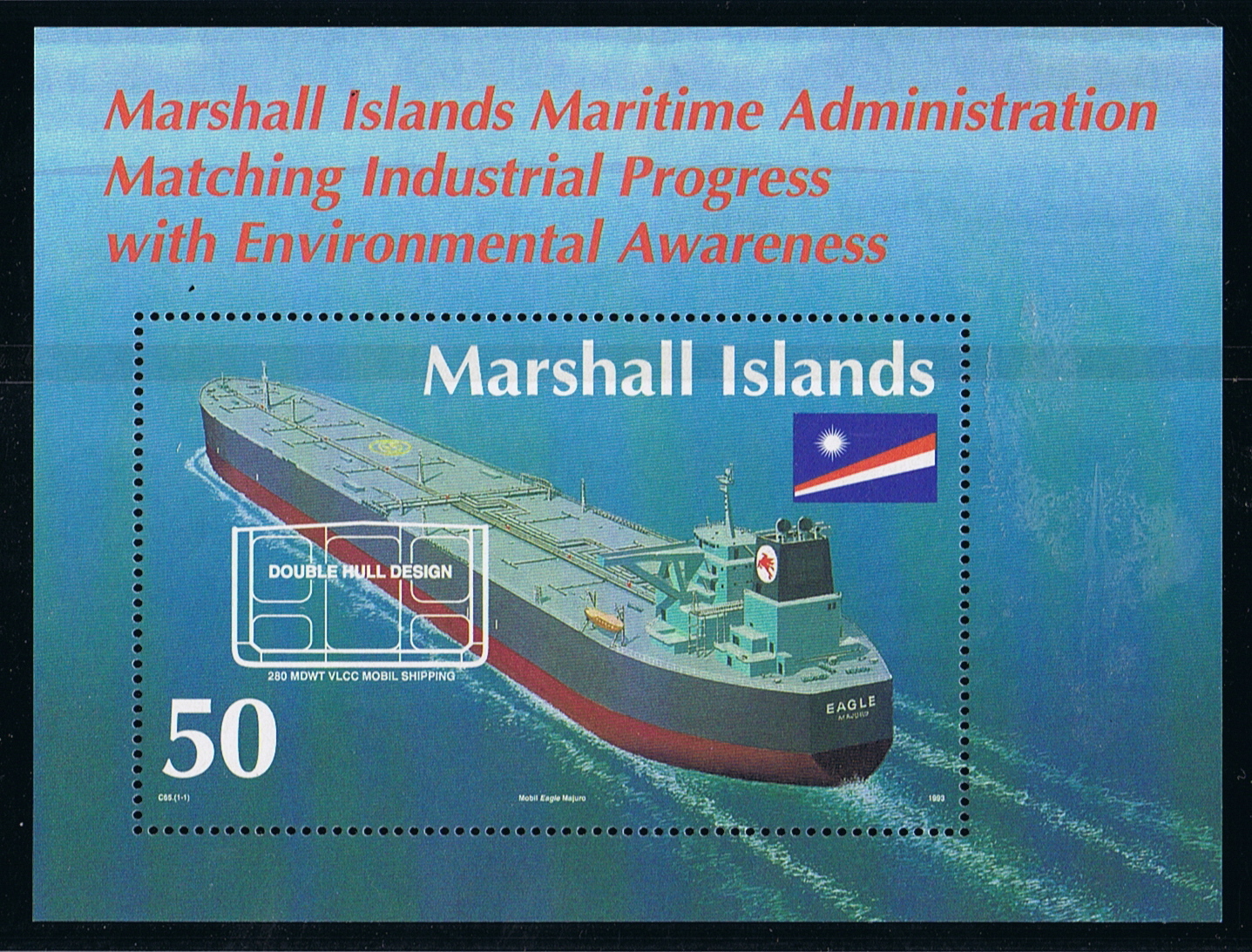 Built as double-hulled crude oil tanker under yard No. 1185 by Sumitomo Heavy Industries, Oppama Shipyard, Yokosuka, Japan, for Mobil Shipping & Transportation Co.
25 June 1992 her keel laid down, most probably the first section placed.
16 April 1993 launched under the name EAGLE.
Tonnage160.347 grt, 95.283 net, 284.493 dwt, dim. 332.04 x 58.03 x 31.4m.
One Pielstick Vee Oil 4SA 7-cyl., 15.000bhp. (20.888 Kw, speed 15.3 knots. One fixed propeller.
Two cranes with a save working load of 20.3 tons.
01 August 1993 delivered. Registered in the Marshall Islands,
Registered owner: Dumoco Eagle Trust, and managed by International Marine, both in Leatherhead, U.K.
Call sign V7AG9. IMO No. 9012915.
2007 Sold to Diana Shipping Enterprises, Liberia and renamed ASTRO TAURUS. Greek registry and flag
Managed by Kristen Navigation Inc., Athens, Greece.
2009 Same name and owner.
Marshall Island 1993 50c sgMS517, scott 571.
Source: Watercraft Philately Volume 43/84.
http://www.equasis.org
http://www.eagle.org
Marine News 1994