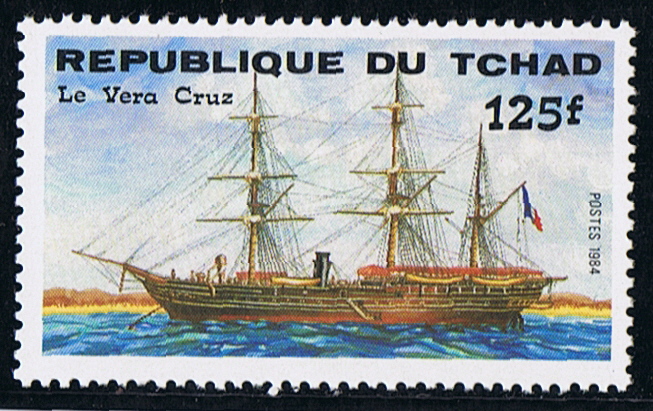 She was built by the yard of John Laird at Liverpool for the short-lived South American & General Steam Navigation Company.
07 Oct. 1854 launched under the name of IMPERATRIZ.
Tonnage 1.700 gross, dim. 80.77 x 11.15m.
One diagonal steam-engine, hp?, speed 10 knots.
Passenger accommodation for 160 passengers in first, second and third class.
She never sailed in the service to South America, but was ordered after completing to proceed to Cork and embark 1.000 rank and file for the Crimea.
1862 Sold to Compagnie Générale Transatlantique (French Line) and renamed
VERA
CRUZ
.
Used in the service from the French Line to Mexico, made her first voyage when she sailed from St Nazaire on 14 July 1862 for
Vera
Cruz
, Mexico.
30 June 1866 sailed from Le Havre for three round voyages to New York with on board, the first voyage in these service 473 passengers, most steerage.
1869 Her diagonal steam-engine replaced by a compound engine by John Elder, Glasgow. At that time she was also refitted, thereafter renamed by C.G.T. in MARTINIQUE.
10 Dec. 1878, she inaugurated a new service of C.G.T. from Marseilles to Havana and New Orleans via Barcelona, Cadiz, Teneriffe and Puerto Rico.
1892 Scrapped.
Chad 1984 125f sg 750.
Source North Atlantic Seaways and South Atlantic Seaways both by N.R.P Bonsor.