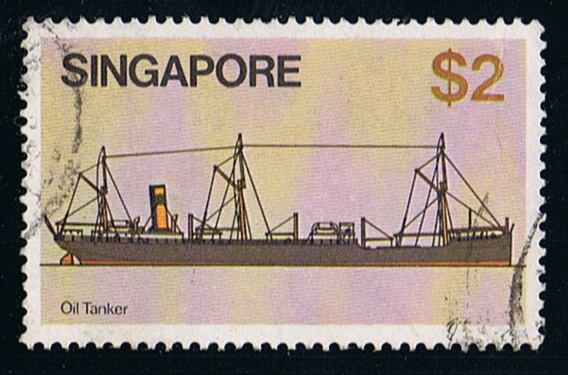 Built as a tanker under yard No. 442 by W.Gray & Co., Ltd. of West Hartlepool for Marcus .Samuel & Co., London.
28 May 1892 launched under the name MUREX, named after the Latin name of a shell.
Tonnage 3.564 gross, 2.329 net. dim. 338.0 x 43.0 x 26.4ft.
One triple expansion steam engine aft, ?hp
Five oil tanks. To make her as safe as possible during a collision the tanks were placed in the amidships section of the hull. Under the oil tanks there was a double bottom and on the forward of the tanks and between the tanks and boiler- engine room a cofferdam was placed.
July 1892 completed.
She was designed by Fortescue Flannery, and would be used for the transport of oil from the Black Sea mostly to Far Eastern ports.
26 July 1892 the MUREX was completed and set sail under command of Capt. John R. Coudon in ballast for Batum in the Black Sea.
After loading there a cargo of kerosene she headed for the Far East.
24 August 1892 she passed the Suez Canal, she was the first tanker, which sailed through the canal, and arrived 16 September 1892 at Singapore with 4.720 tons of kerosene, the first tanker who arrived at this port.
1898 The company was renamed in Shell Transport & Trading Co. Ltd. (M. Samuel & Co.) London, and the MUREX were transferred to the new company together with the other 13 vessels of the company.
01 January1907 the company amalgamated with the Royal Dutch Petroleum Co., and became the Royal Dutch Shell Group.
1907 The MUREX was transferred to the Anglo-Saxon Petroleum Co. Ltd. at London.
21 December 1916 torpedoed by the German submarine U-73, 94 miles NW off Port Said, and sunk, with the loss of one men.
Singapore 1980 $2 sg 374.
Some websites. Register of Merchant ships completed in 1892.