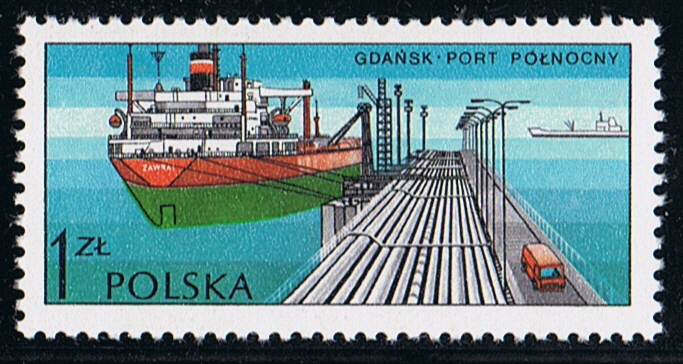 Built as a tanker together with two sisterships for PZM by the Mitsubishi Heavy Industries at Yokahama. On the stamp she is berthed alongside the tanker terminal at Gdansk.
Built under yard No 951.
08 Feb. 1975 launched under the name ZAWRAT.
Tonnage 81.196 gross, 57.452 net, 144.892 dwt., dim. 293.0 x 48.1 x 15.3m. (draught)
Powered by a 10 cyl. Mitsubishi-Sulzer diesel, 29.000 bhp., speed 15 knots.
Carried her crude oil in 13 tanks.
1995 Sold to Cape Verde Shipping Ltd. (Dynacom Tankers Management Ltd.), Malta, renamed ASTRA.
2000 Sold to Chinese breakers and delivered on 29 Jan. 2000.
Poland 1976 1z sg 2463, scott 2188
Source Marine News 2000/370.