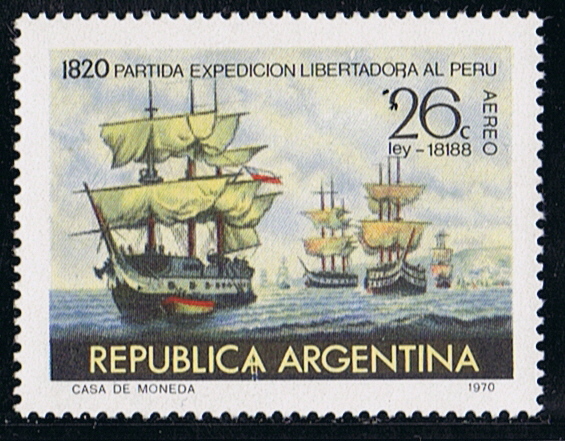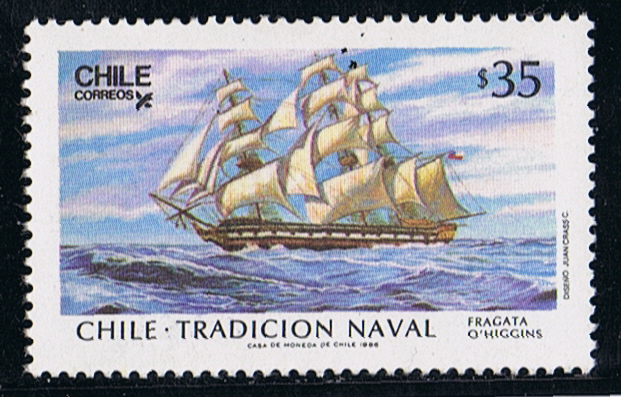 Built at the Imperial Navy yard at St Petersburg as a frigate for the Russian Imperial Navy.
Launched under the name SAN PATRICIO.
Tonnage 1220 tons, armament 44 guns.
Crew 136 and 70 mariners.
1811 Completed.
August 1817 bought by the Spanish Royal Navy in the Equia-Taticheff Treaty in a very controverted deal between Russia and the King of Spain, when Spain bought five ships-of-the-line and 3 frigates from Russia for 54.000.400 Pesetas.
One of these vessels was the SAN PATRICIO, which was renamed in REINA MARIA ISABEL or also given as MARIA YSABEL.
21 May 1818 she sailed from Cadiz as escort under command of Captain Manuel del Castillo, with a fleet of 11 transports in an expedition bound for the Pacific. The transports carried two infantry battalions of the Cantabria Regiment under command of Lieutenant Colonel Fausto del Hoyo, three cavalry squadrons and two artillery and combat engineer companies, a total of 2.080 men.
The convoy carried also food supplies and ammunition and guns to reinforce the Spanish army in Peru.
The mission was to repress the independent movements there.
In the vicinity of the Canarias Islands the captain was paralyzed, and had to disembark in Tenerife, command was taken over by Lieutenant Dionisio Capaz.
To Capaz help came some Spaniards who later did have outstanding careers in several Chilean Governments. Among them were Santiago Ballarna a military engineer who designed the famous "Paseo Alameda de las Delicias" and Victorino Garrido who later was an adviser of Bernardo O'Higgins.
During the voyage the transport TRINIDAD deserted the fleet and sailed to Buenos Aires where they surrendered to the authorities there on 16 August 1818.
28 October 1818 the REINA MARIA ISABEL was captured by the first squadron of Chile under command of Manuel Blanco Encalada by the ship-of-the-line SAN MARTIN and the frigate LAUTARO in Talcahuano.
It was the first victory by the newly formed naval squadron of Chile.
The REINA MARIA ISABEL was immediately commissioned in the Chilean navy under the name O'HIGGINS and joined the first naval squadron.
Armament 50 guns of 18 and 9lbs.
Took part in the Liberating Expedition to Peru.
1823 Renamed in MARIA ISABEL by General Ramón Freire Serrano.
1826 Sold to the Government of Buenos Aires, and renamed BUENOS AIRES, together with the INDEPENDENCE and CHACABUCO.
26 May 1826 sailed from Valparaiso, but during the passage to Argentina wrecked off Cape Horn during a storm with the loss of 300 mostly Chilean men.
Argentina 1970 26p sg 1344, scott C130 (on the stamp is she the second vessel and behind the SAN MARTIN, followed by the Brigantine ARAUCANA and schooner MONTEZUMA)
Chile 1986 35c sg 1063.
Source:
http://www.armada.cl/site/unidades_navales/022.htm
and other web-sites.