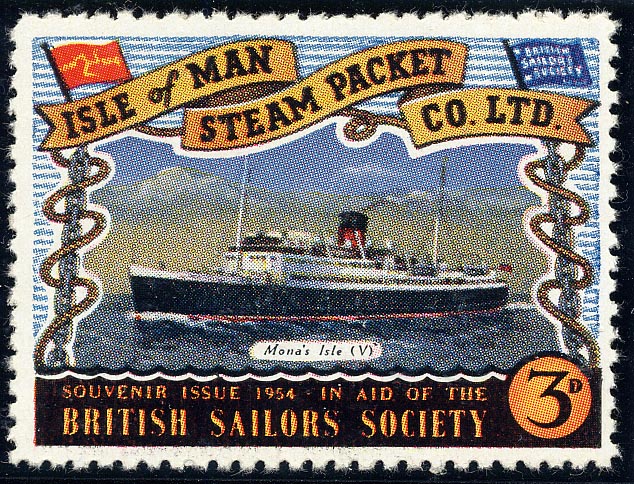 The
Mona
's Isle was named by Mrs. A. E. Kilts, wife of a director of the Isle of Man Steam Packet Company, and she was accompanied on the launching platform by the late Sir. Robert S. Johnson, chairman and managing director of Cammell Lairds. Those present included the Mayor and Mayoress of Birkenhead, Alderman and Mrs. F. Garstang, and the Mayor and Mayoress of Douglas, Counc. and Mrs. T. Radcliffe.
Sir Robert said on that occasion the new
Mona
's Isle was superior to any of the other four the firm had built for the service, in, fact, each succeeding vessel, although of similar design and size, was a little better than her predecessor. The ship-built to maintain a speed 21 knots-has a gross tonnage of 2,491 and dimensions, 345 ft. (o.a.) x 47 ft x 17 ft. Twin-screws are driven by turbines and like her predecessors she is fitted with extra wide gangway doors to facilitate embarkation of passengers. To aid her in entering and leaving Douglas harbour she is equipped with a bow rudder.
British Sailors Society label. Sea Breezes 7/54