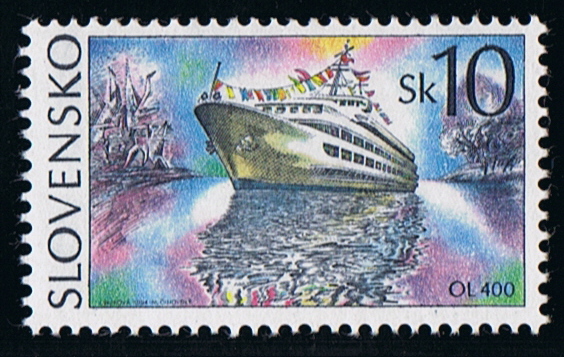 Built as the first unit of Project 92-016 under yard No 2001 by Slovenske Lodenice Komarno, Komarno, Czechoslovakia for the Russian Government.
Launched under the name VALERIAN KUYBYSHEV, named after the Soviet politician Valerian Vladimirovich Kuybyshev (1888-1935)
Displacement fully loaded 3.935 tons. Dim. 135.75 x 16.8 x 2.83m. (draught), length bpp 126.45m.
Powered by three 6?PH 36/45 (EG70-5) 4-cycle turbo reverse diesel engines, each 1.000 hp, speed 26.1 km.
Four decks.
Accommodation for 400 passengers, crew 83.
1975 Delivered.
The ship was managed by Volga Company first, later renamed Volga Shipping Company, and where the largest inland passenger-ships working on the Volga cruise routes.
Altogether 9 units were built.
She has inland waterway class O; what means she can sail on the Ladoga and Onega lakes with a wave height of less than 2.5 meter, and a wave length less than 25 meter.
2008 Owned by the Volga Shipping Company at Nizhniy Novgorod., and still in service.
Used in the Moscow to Astrakhan or the Moscow Tourist Line.
Russia 1981 15k sg 5145
Slovakia 1994 10k sg 202, scott 203.
Source:
http://www.riverships.ru/english/specs/?grp=92_016
.