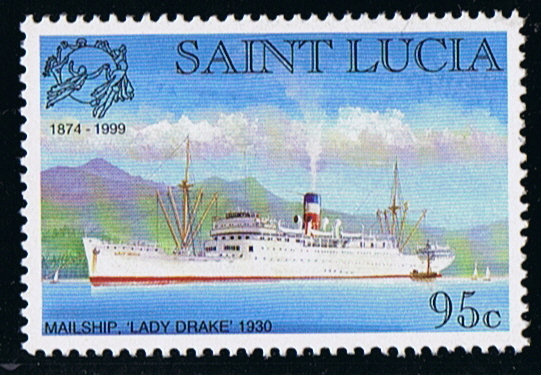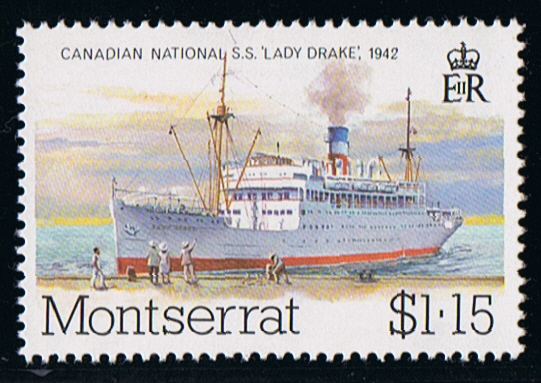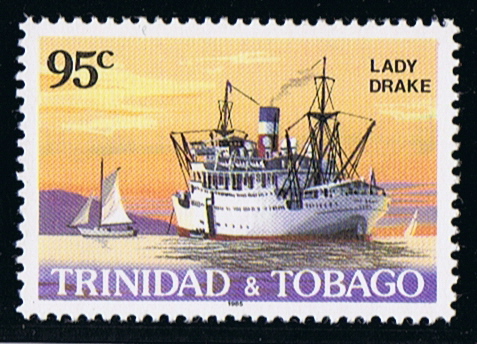 The "
LADY
DRAKE" was built under yard no 940 by Cammell Laird & Co. Ltd. at Birkenhead, together with 4 sisterships for the Canadian National Steamship Line at Montreal.
The other four were the "
LADY
HAWKINS
", "
LADY
RODNEY", "
LADY
NELSON" and "
LADY
SOMERS".
04 September 1928 launched as the
LADY
DRAKE
Tonnage 7.985 gross, 4.620 net, 6.370 dwt., dim. 419.5 x 59.1 x 28.2ft., draught 23 ft. (maximum).
Powered by Parsons steamturbines, 7.500 shp. , speed 14 knots, twin screws.
Passenger accommodation first 107 passengers, later 125 first class and 32 second, and 102 tweendeck passengers.
Four decks and four holds. 24.000 cubic feet for dry cargo, 15.500 cubic feet for frozen or chilled cargo and 204.000 cubic feet for chilled cargo mostly bananas.
She was delivered to owners in December 1928.
Used in the service between Canada east coast ports and the east Caribbean, and Georgetown, Guyana, a round voyage took about one month.
On a voyage under command of Capt. Percy Kelly, the "
LADY
DRAKE" was not in a convoy, from Demerara to St. John's N.B. via Bermuda, with on board 113 crew, one gunner and 147 passengers was she torpedoed and sunk by the German U-boat "U-106" in position 35 43N 64 43W on 05 May1942.
6 Crew and 6 passengers lost.
Montserrat 1984 $1.15 sg617.
Saint Lucia 1999 95c sg ?
Trinidad & Tobago 1985 30c sg 677
Sources Sea Breezes, Dictionary of Disasters at Sea during the age of steam 1824 - 1962. Lloyds War Losses in the Second World War.