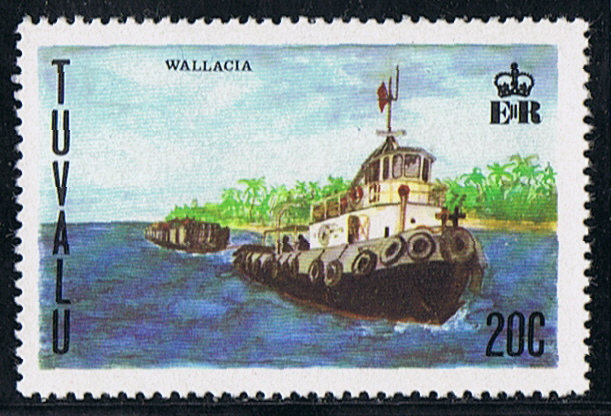 Built as a tug by Stannard Bros Slipway & Eng., Sydney for the Marine Pacific at Suva.
Launched under the name WALLACIA.
Tonnage 103 grt, 47 net, dim. 19.54 x 6.13m.
Powered by two 12-cyl. SA Detroit built diesel engines, twin screws, speed 10 knots.
1967 completed.
1979 Her owner given as Pacific Towing at Port Moresby, Papua New Guinea, and she is registered and sails under the flag of that country.
August 2008 renamed in KAIRIRU and given by
http://www.equasis.org
owned by Pacific Towing PNG Pty Ltd, Papua New Guinea, managed by Svitzer Australasia, Sydney. IMO No. 6815914.
Under Papua and New Guinea flag.
SG86
Source: Log Book and Equasis.