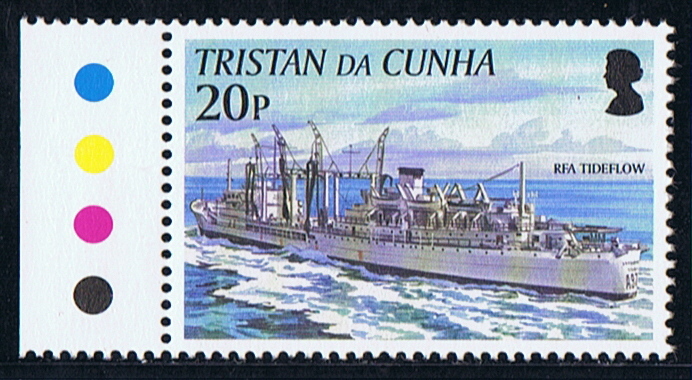 She was built as Fast Fleet Tanker under yard No 690 by J.L.Thompson Shipyard, Sunderland for the British Admiralty.
1953 Keel laid down.
30 August 1954 launched under the name TIDERACE (A 97). One of the Tide class.
Displacement 26.000 tons. Tonnage 13.718 gross, 7.530 net, 16.751 dwt, dim. 583 x 71.2ft.
Powered by one steam turbine geared to a single shaft, manufactured by J Samuel White & Co. Ltd., East Cowes. Three Babcock & Wilcock boilers. Speed 17 knots.
25 January 1956 commissioned.
They was equipped to replenishing warships with fuel oil, diesel, lubrication oil and fresh water, and she could stay at sea for a long time.
The class was designed to replenish three ships simultaneously, one on starboard, one on port and one at the stern.
During the Suez conflict three Tide class vessels were used, when one was ordered due to short on oil, to return to Malta for reloading, the class names were all very similar and the wrong vessel was ordered to return to Malta.
That was the reason that her name was changed on 28 June 1958 in TIDEFLOW.
Did not take part in the Falkland War in 1982.
10 May 1976 she arrived by Revalorizacion de Materiales, Bilbao for breaking up.
Tristan da Cunha 2003 20p sg?
Source Ships of the Royal Navy vol. II by J.J.Colledge. Register of merchant Ships completed in 1956.
http://www.btinternet.com/~warship/Postwar/RFA/tide.htm