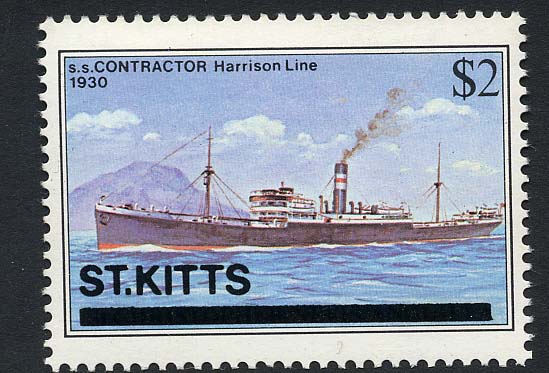 11th June 1930 launched by Cammell Laird & Co, Birkenhead.
16th May 1932 played a useful part in the rescue of over 700 passengers from the French Liner GEORGES PHILIPPAR which was on fire in the Gulf of Aden.
8th September 1935 in collision with steamer CITY OF KIMBERLY in Straits of Gibraltar.
24th April 1940 in collision with Glasgow steamer GIRASOL outward bound from London. GIRASOL was sliced in two and sank.
29th November 1940 bombed by German aircraft and, although damaged, continued to Barbados.
11th march 1941 she was damaged by air raid at Manchester.
1st January 1943 came under sustained air attack at Bone, Algeria.
7th August 1943 torpedoed by U371 31 miles north west of Bone and sank.
75 survivors rescued by minesweepers but five men killed including captain and Chief Officer and two died later in hospital. She was on passage from Gibraltar to Port Said with a cargo of military stores and ammunition.
(Further excellent detail is in "Harrisons of Liverpool" by Graeme Cubbin)