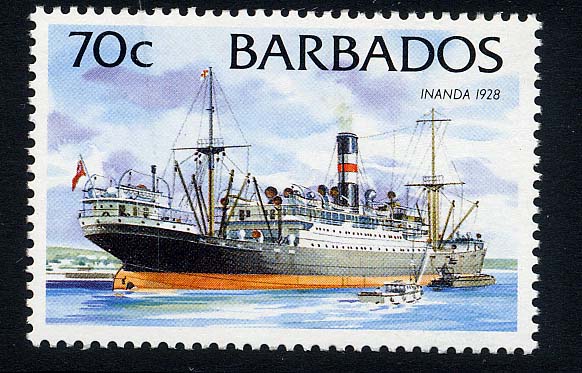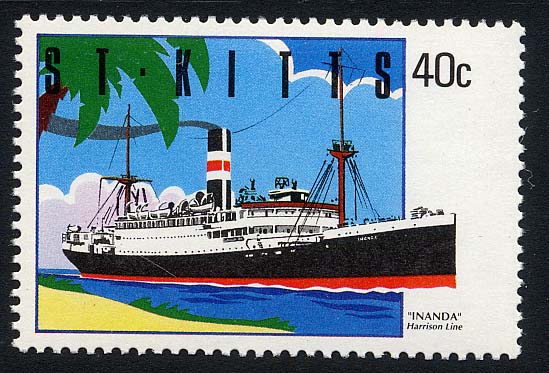 Launched 24th February 1925 by Swan Hunter and sailed on her maiden voyage from London to West Indies.
13th August 1936 the two Osborne brothers, who had earlier absconded from Britain with the fishing vessel GIRL PAT, were placed in custody by the master of Inanda and transferred to the authorities in London.
21st June 1940 she sailed on the final voyage of Harrison passenger service to West Indies.
27th Aug 1940. On return requisitioned by Admiralty as an Ocean Boarding Vessel. In September she was struck by bombs from German aircraft whilst fitting out in Royal Albert Dock, London.
She was refloated and taken over by UK government and rebuilt as a cargo vessel.
11th Feb 1942 registered under the ownership of the Ministry of War Transport and renamed EMPIRE EXPLORER.
8yh July 1942 torpedoed by German submarine U575 on passage from Demerara to Barbados. Hit by a second torpedo and then the Uboat shelled her until she sank.
Only 3 of the 71 crew were reported missing.