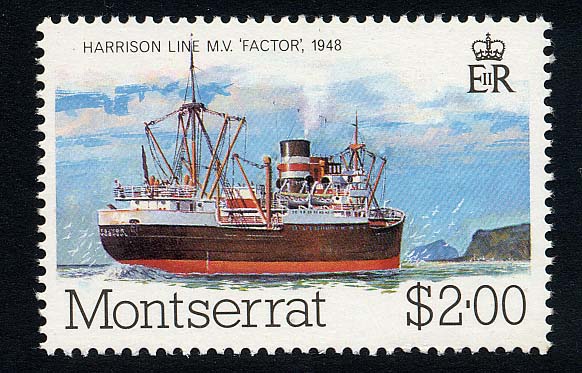 Steel motorship, launched 16th October 1947 by Chas Connell & Co.
1948 she sailed on her maiden voyage from Birkenhead to South Africa.
In July 1951 she was grounded twice on a sand bar approaching Boca Ceniza, Colombia.
August 1951 sailed for dry dock at Galveston for repairs.
22nd January 1962 trapped at Beira during Cyclone Daisy and damaged when drifting freighters were thrown against her. She sailed to Durban for repairs.
March 1972 sold to D Alfonso Garcia, Spain for demolition.