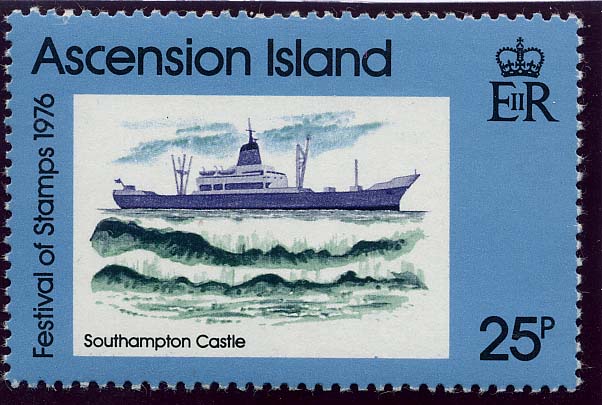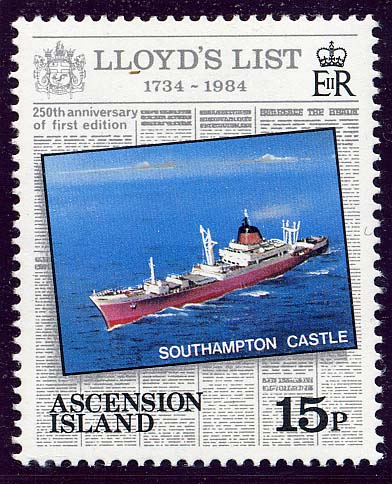 The
Southampton
Castle
was built by Swan, Hunter & Wigham Richardson, Wallsend and launched on 20th October, 1964. her maiden voyage to the Cape was on 27th May, 1965.
She was fitted with glass lined steel tanks to carry 60,000 gallons of wine. The
Southampton
Castle
was the first of a pair of fast cargo vessels capable of maintaining the same eleven and a half day schedule of the mail liners known as the "mini mails". They were the fastest afloat; on trials 25 knots was reached.
The large structure under the huge funnel housed 2 waste heat boilers for the turbo-electric generators plus two diesel generators for use when in port.
In 1967 accommodation for 12 government officials was added by Cammell Laird so that calls at Ascension and St Helena could be made following the withdrawal of the calls of the disposed of Capetown
Castle
.
On 11th October 1977 the last mail contract sailing from Cape Town was attended with sad ceremony. She was laid up at
Southampton
and sold in February 1978 to Costa Armatori SpA, Genoa and renamed Paola C.